Tuesday, February 20, 2007
Monday, February 5, 2007
I just finished Magic Hour #1 in the nick of time for
Angouleme 2007
. I had a great time hanging out with
Dan Zettwoch
and
Alvin Buenaventura
.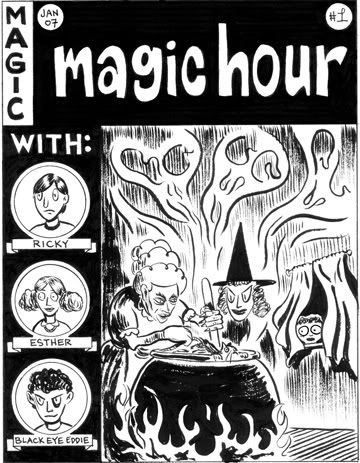 It has two stories.
"Stay Out Of The Gorgon Yard"
Ricky, Nate and Leo completely fail to stay out of the Gorgon Yard.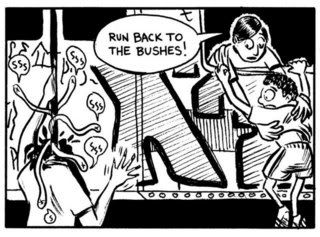 This was originally drawn and printed as a poster to sell at
the MOCCA Arts Festival
in 2006. I redrew some elements and chopped it up into a mini format for Angouleme. Here is the original poster:
"Black Eye Eddie Is Back!"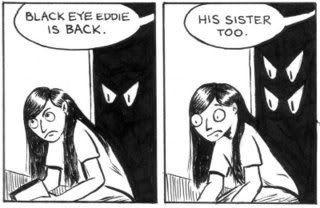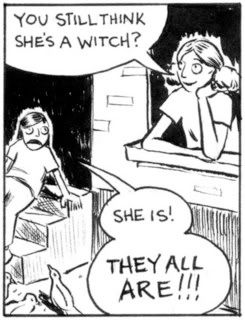 Uh oh.
Posted by

Alex Holden
at 9:36 PM
2 comments: